So you just got your brand new Jogoball, AWESOME! Let's show you how to set this amazing game console up...
Connecting to Jogoball
Long press on the Jogoball button
until it vibrates and shines white.

Go to your phone's Bluetooth
settings and pair with "SB Speaker"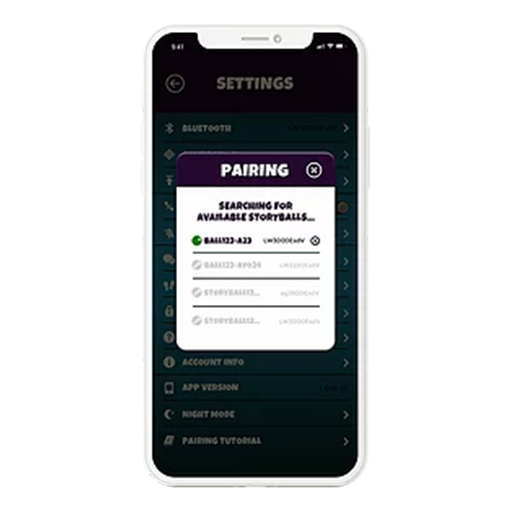 Go to the Jogoball app and confirm it is paired.
You're now ready for an incredible screen-free gaming experience!